Aries Daily Horoscope for Monday, 16 May 2022. Get accurate love and career forecasts for Aries today and find out what the stars predict for your star sign!
Aries Today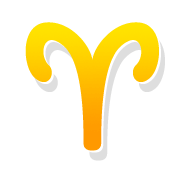 Today you might find yourself beset with issues that suddenly surface and demand your time and effort to resolve. Although you will find yourself under a lot of pressure, you are up to the task and will eventually prevail. Try not to react in too a hurried a manner as you might make mistakes - more haste, less speed!
Daily Love Horoscope
Your love life is going through an off-phase, mainly down to stress. If you are single, a person from your close circle will openly express their feelings, much to your surprise. Give them a chance - you have nothing to lose! At work you feel empowered and should prevail in whatever you set your mind to. With Lady Luck right on-side, you have nothing to fear from any changes that might be mooted.
Daily Career Horoscope
It's best to try to work out your problems for yourself at the moment. No matter what the temptation, it's not the right time to turn to others for help. Don't go off on a tangent and try to remain focused.
How do the planets affect Aries today, at this present hour?
Time:
Jupiter
From: 23:32:25 Till 00:14:43
Got a date or important event coming up? Go to our full Planetary Hours app and get your forecast for a specific time in the future!
Monday 16 May 2022