Aries horoscope for tomorrow Tuesday, 17 May 2022. Read now what the stars have in store for Aries next day horoscope on matters of love and career.
Aries Tomorrow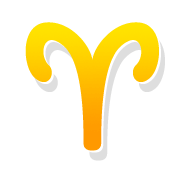 It will be a pleasant day, one in which everything you've been planning is finally starting to take place. You feel happy and elated.
Tomorrow's Love Horoscope
Things in your relationship are changing for the better. You will feel more intimate than ever with your beloved, and feel able to discuss anything that troubles you. What you have together is becoming more and more powerful - the Real Thing. If you are single, get out there and mingle! A chance meeting might lead to something more.
Tomorrow's Career Horoscope
At work, you might face delays in your plans. Don't get overly concerned and try to keep calm. Your personal finances are currently in a bad place but might still get worse unless you put a brake on wasteful spending.
Read Tomorrow's Horoscope for another zodiac sign.
See also:
Tuesday 17 May 2022