Free weekly horoscope for Aries star sign, for the week 27 Jun - 03 Jul Read on to find out how this week's astrology aspects will affect you, in matters of love, career and more.
Aries Week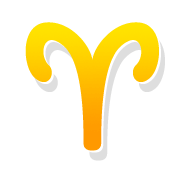 Dear Aries, you must make the most of the beginning of this week, when your actions will be mature and serious. You will thus avoid repeating past mistakes and will move forward unimpeded. Concise thinking helps you build a schedule and plan your next moves efficiently. Your actions are propelled by your ambition, but at the same time you remain patient. You have acquired wisdom through several hardships and torments. Loge lessons may be expensive, but they are never forgotten.
Your love horoscope for this week
Your love life appears calm. Any conflicts between you and your partner will find you collected and reserved. You do not spend any energy on pettiness and this keeps your relationship healthy. If you are single, you will assess a new acquaintance correctly. This will make you make the right decision about letting them become part of your life or not. Trust your gut.
Your career horoscope for this week
You had better construct a very meticulous plan, without becoming over-optimistic. Only include responsibilities that you know you can handle. otherwise you risk seeming unreliable. Your experience in dealing with hardships will help you make the right choices. You have already made mistakes which you are not willing to repeat. The same goes for your finances: you maintain some balance, since you know that overspending brings anxiety and problems.
♈ Get now more details about the impact of the planets this week, based on your ➳ Weekly Horoscope.
For a more in depth and personalised astrological analysis, check your Daily Natal Horoscope
See also:
27 Jun 2022 - 03 Jul 2022